Section
Drop element here!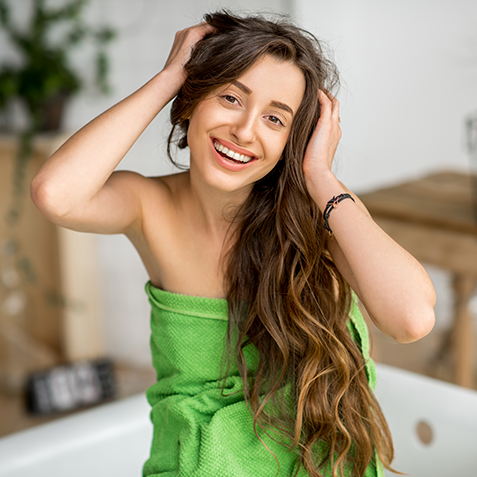 Volumizing Glycolic Conditioner
Key Benefits
dermatologist developed and backed by science
animal cruelty free and results oriented
100% secure payments guaranteed
Volumizing Glycolic conditioner
I had been using this for a long time until my friend talked me to try another brand of shampoo and conditioner, but I noticed that after using it for few months, my thinning hair became worse, frizzy, unmanageable. This prompted me to call rxsystempf.com if they are back because during the pandemic, I tried to call and order, and was told that it was temporarily on hold. This is the reason why I tried another brand. I am happy I can order again and after using this glycolic shampoo and conditioner for couple of weeks my hair started to change. It looks fuller, thicker, manageable, easier to brush and style as what it use to be before.
Excellent service!
Excellent service!!! For many decades I have been a cometologist, owned a beauty supply with all the top brands and owned 3 salons. This is the BEST shampoo I have ever used, especially for fine hair.
Great conditioner
Great conditioner that works well with my hair growth!
Nice Product
Smells great leaves hair shiny
Works well and the shampoo is great too
Used this conditioner with the shampoo. Really like it because it cleans and is gentle at the same time. Hair looks great.
YOU MAY ALSO LIKE
FREQUENTLY BOUGHT TOGETHER
FOLLOW US @rxsystemspf
SEND US YOUR PHOTOS WITH RX SYSTEM PF PRODUCTS
Instagram
To activate Instagram Element, please connect to your Instagram account.
SUBSCRIBE TO OUR NEWSLETTER
Join our email list to stay up to date on all things Rx Systems PF!
Don't worry we will never sell or share your email with anyone.