About RX Systems PF
At Rx Systems PF, we believe in providing our customers with science backed, high quality, pharmaceutical grade, and results-oriented products.
History
The Doctor, Formulator, and Researcher
Dr. Lawrence Samuels started RX Systems PF in 1996. Dr. Samuels has been using his passion and expertise in Dermatology and Cosmetic Medicine to help his patients since 1976. Dr. Samuels attended University of Texas, Austin where he obtained his Bachelors in Biology. He graduated from Washington University in Saint Louis Medical School. After completing Med School and working as a certified Dermatologist Dr. Samuels saw a hole in the hair care market. There were no good options for a hair loss repair and prevention shampoos. So he did something about it. Dr. Samuels created RX Systems PF so he could develop and test Hair Care products that he knew would work for his patients. Since then he has continued to develop new hair care products and well as a complete line of Skin Care products for conditions like Aging, Acne, Oil Control, and Dry Skin. In addition to RX Systems PF, Dr. Samuels is also the founder and medical director of Specialist in Dermatology & Cosmetic Medicine.
Dr. Samuels, a Board Certified Dermatologist who saw the need for skin and hair care products that were easy to use, affordable and effective, so that everyone could bring out his or her most "Everyday Fabulous" self. Initially, Dr. Samuels used his knowledge as a hair transplant specialist to develop pH acid balanced shampoo products that provide maximum benefits to patients with thinning hair and scalp conditions.
After seeing positive results with regular use of glycolic and medicated hair care products, Dr. Samuels began to develop the skin care products that would comprise Rx Systems PF – a complete line of pH-balanced, Glypoic Complex based products, retinols and moisturizers for the face and body.
Originally distributed only in St. Louis, Rx Systems PF products are sold nationwide. The success of the lines is credited to the fulfillment of our mission and dedication to our core beliefs.
Our Mission
To advance the science of skin and hair care through research and medical experience, in order to provide economical, easy-to-use and effective products that improve health, appearance, and life.
Our Beliefs
At Rx Systems PF, we believe in:
Providing our customers with high quality, pharmaceutical grade, results-oriented products.Keeping our products priced for the masses.Providing exceptional customer service.Teamwork: together we can achieve anything.Treating our customers, our community and each other with respect.Communication at all levels.
Education
1968-1972: B.A. in Biology, University of Texas at Austin, Austin, Texas. Graduated with High Honors, Phi Beta Kappa.
1972-1976: M.D., Washington University School of Medicine, St. Louis, Missouri. Received the James Henry Yalem Prize in Dermatology, Washington University Medical School. Member Alpha Omega Alpha Medical School Honor Society.
1976-1977: Internship in Internal Medicine, Barnes Hospital, St. Louis, Missouri.
1977-1980: Residency in Medicine – Dermatology, Washington University School of Medicine, St. Louis, Missouri.
1979-1980: Chief Resident in Dermatology, Washington University School of Medicine, St. Louis, Missouri.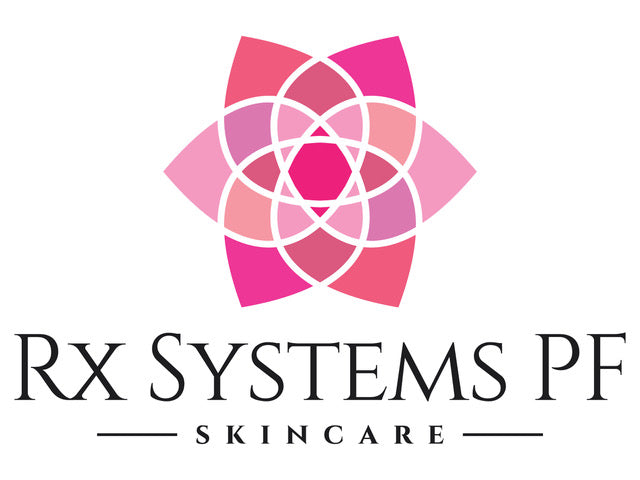 Appointments
1979 – Present: Instructor in Department of Internal Medicine Division of Dermatology, Washington University School of Medicine, St. Louis, Missouri
1980 – Present: Chief of Dermatology, St. Luke's, St. Louis, Missouri
1980 – Present: Board-certified as a fellow of the Academy of Dermatology
1980 – Present: Physician's Recognition Award
1984 – 1986: Secretary/Treasurer of St. Louis Dermatologic Society
1986 – 1988: Executive Secretary/Treasurer of St. Louis Dermatologic Society
1988 – 1990: Vice–president of St. Louis Dermatologic Society
1990 – 1992: President of St. Louis Dermatologic Society
2006 – Present: Medical Advisory for Beauty First and Pure Beauty®