Section
Drop element here!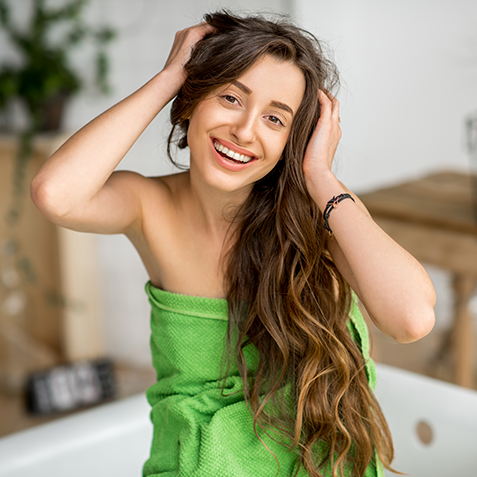 Volumizing Glycolic Shampoo
Key Benefits
dermatologist developed and backed by science
animal cruelty free and results oriented
100% secure payments guaranteed
Volumminizing Glycolic Shampoo
I have been using this shampoo for a long time, until my friend talked me to try another shampoo which I did,but it did not work for me because my it made my thinning hair worse, so I decided to go back and use this shampoo again. After couple of weeks I noticed that it came back to what it used to be, manageable, healthier and not frizzy. I would never try anything anymore next time. I regretted so much for trying another brand , but I am happy now because my hair came back to what it used to be before.
Great shampoo
I like this shampoo because I think it helps minimize hair loss to some extent and a little bit goes a long way when using it (one bottle lasts a long time) My favorite part is I order online and get it less than 2 days later, almost!
So far so good..
So far so good...I have not use this product for 60 days so I'm still in the process of seeing if this product is for me..
Great shampoo
Love this shampoo. Scalp feels clean after using and hair is shiny and not weighed down
YOU MAY ALSO LIKE
FREQUENTLY BOUGHT TOGETHER
FOLLOW US @rxsystemspf
SEND US YOUR PHOTOS WITH RX SYSTEM PF PRODUCTS
Instagram
To activate Instagram Element, please connect to your Instagram account.
SUBSCRIBE TO OUR NEWSLETTER
Join our email list to stay up to date on all things Rx Systems PF!
Don't worry we will never sell or share your email with anyone.